Discover the latest exciting photo booth packages offered by Maltabooth, designed to help you create unforgettable memories with your loved ones at any event.
We understand that every occasion is unique, which is why we provide a diverse range of services to cater to your specific needs.
At Malta Booth, we are passionate about adding an innovative and creative twist to your events. Whether it's a wedding, birthday party, staff party or any other special occasion, our photo booth rentals are designed to make your event truly memorable.
So, here are a few unique photo booth packages that we offer at Maltabooth and that YOU should check out!
1. The GIF Booth
Make your memories come alive with our unique GIF Booth. Unlike static photos, our GIF Booth captures three consecutive shots and transforms them into an animated GIF that you can instantly share on your favourite social media platforms.
At events, memories should be more than just still images, they should be immersive and captivating. With our GIF photo booth hire, you can create engaging and shareable moments that will leave a lasting impression on your guests. It's a fun and innovative way to capture the essence of your special occasion.
Our GIF booths are designed to add a touch of excitement to any event, catering to both adults and children. By turning your photos into animated GIFs, the magic of those special moments will be elevated and cherished for longer periods.
So why settle for ordinary photographs when you can have dynamic, animated GIFs that bring your memories to life? Choose our GIF Booth and let your creativity and celebrations be shared and treasured in a whole new way.
Sharing GIFs with our GIF Booth has never been easier. Every GIF can be instantly sent via e-mail, QR code or AirDrop, ready to be uploaded online.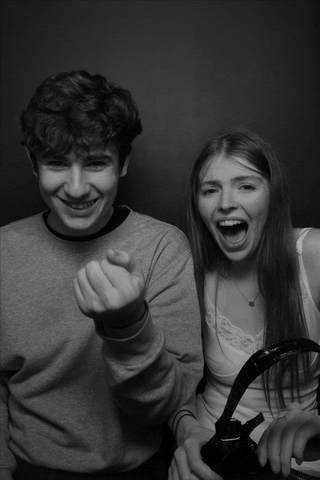 2. The Green Screen Booth
Add more excitement to your photo booth experience by getting our Green Screen Booth!
By replacing the standard green background with a custom background, our technology allows guests to choose from several backgrounds for their photos.
It's simple - click the screen to select the background you want, then step in front of the booth to have your photo taken against the Green Screen backdrop!
Once the photo is snapped, you can share the image and receive it digitally via email. Our Green Screen technology adds a new level of fun and engagement, making your event memorable for all involved.
3. The Ring Booth
If you're on a budget, the Ring Booth is perfect for events! Not only does it fit into any type of party, but it brings the experience to you at a fraction of the cost of a standard photo booth.
The Ring Booth has many features that cater for any type of event.
​
The Ring Booth is an all-in-one, with additional features like Digital Photo, GIF and Boomerang images too!
So, what are you waiting for? Rent out the Ring Booth!
4. The Mirror Booth
Change things up and get our Mirror Booth! It works in a simple way - just touch the screen mirror and have fun light with the animations on the screen!
The mirror booth captures true Full-Length pictures, which means all the effort that everyone has gone to to look great at your event is captured in high resolution.
You can sign the images on the screen and then print them. Print multiple copies of the mirror booth images and put them in your guest book.
So, make your photo booth experience even more exciting with our unique Mirror Booth!
BONUS: You Get So Much More Out of Our Photo Booth Packages!
Picture unlimited prints, including filters and effects, custom text and branding, instant prints and a complete online gallery for you to keep your memories, digitally!
All GIFs and images will be available for you to download, during or after your event.
And you don't have to stress - we handle the set up and tear down so just tell us when and where and we'll be there!
Don't miss out on the opportunity to elevate your event with our latest photo booth packages.
With our dedication to providing exceptional service and top-notch equipment, you can count on Maltabooth to deliver an unforgettable experience.
Our professional team is committed to making your event a success by capturing those precious moments and ensuring your guests have a fantastic time.
Let Maltabooth be a part of your special memories and create lasting impressions with our innovative photo booth services in Malta.